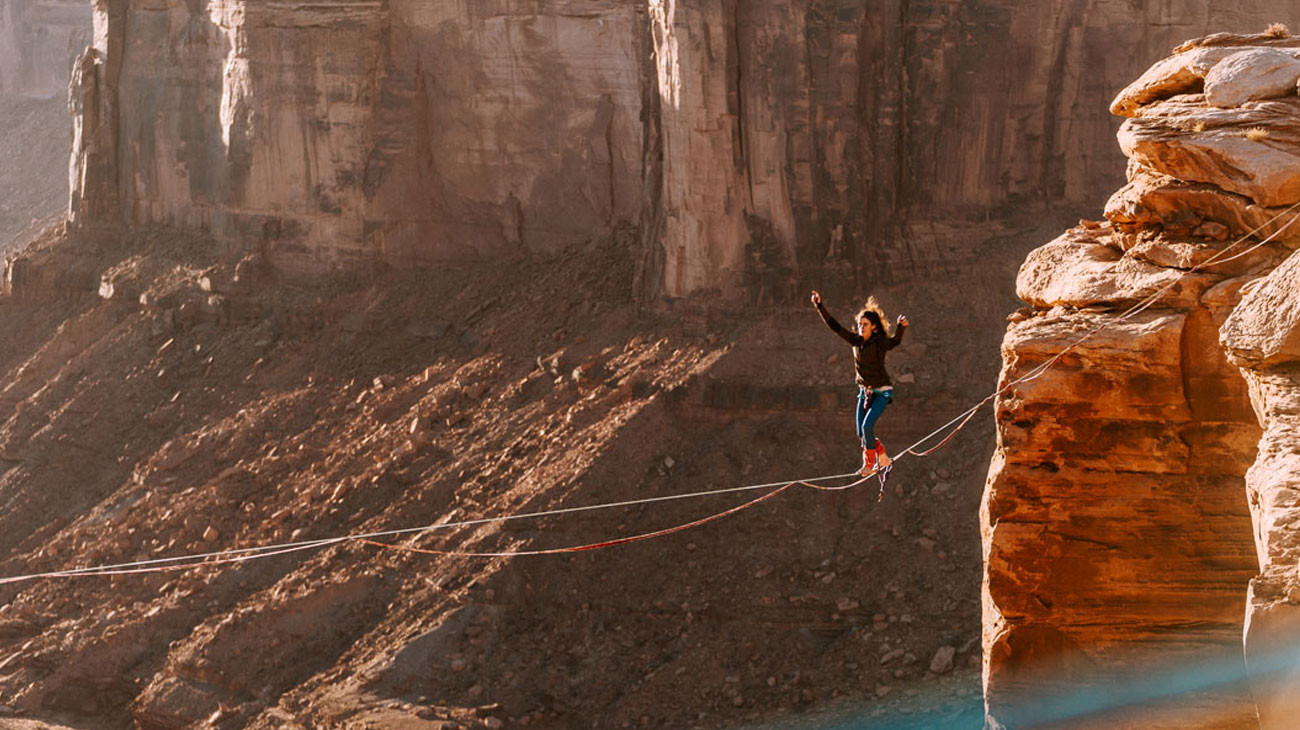 Women at the Top
They climb on walls smooth like glass (Pretty Strong). They run in extreme temperatures (Running the Roof). They float in the void like butterflies (Slack Sisters). They soar towards the summits like self-guided missiles (FKT).
Almost absent from adventure films for many years, women have always been on the adventure trail. More discreet? Not inclined to feed their ego in films where the exploit often plays the leading role?
When the Banff Mountain Film Festival Quebec Tour began in 1996, the presence of women in front and behind the camera was an exception. The portrait has changed and festivalgoers are seeing the benefits. The achievement of an ambitious goal is still present, but the attitude is different, more driven by humility than exploit. The making of the film, its narration, the choice of images, its rhythm, are all elements that stand out.
On the page of the socio-financing campaign for the production of the film Pretty Strong, we learned that « out of the 91 main segments of the large production climbing films, (only) eight featured a climber as the main character… and the same woman was the subject in three of them ».
Pretty Strong is the film of four women who put forward eight of the best climbers in the world. Segment selected in the 2021 program: the Mexican climber Fernanda Rodriguez who climbs a route rated 5.14a. Doesn't this number mean anything to you?The description of the website Montagnes topos makes image: "Unreal. It's like climbing on glass on a slope".
---
THE TEAM BEHIND THE PROJECT PRETTY STRONG
Winner of this year's People's Choice Award in Banff, Running the Roof required courage from this team. A landlocked country between Kyrgyzstan, China, Afghanistan and Uzbekistan, Tajikistan offers wild and beautiful landscapes, perfect for inspiring trail running. The film introduces Jodie Gauld, an ultra-marathon regular who isn't chasing records or firsts. "It was simply about being there, together, as friends, and exploring this beautiful, remote, wild place."
Other films featuring women don't miss: Slack Sisters, a short film about women's highlining, and FKT , which features a trail running athlete through the pursuit of a Fastest Know Time.