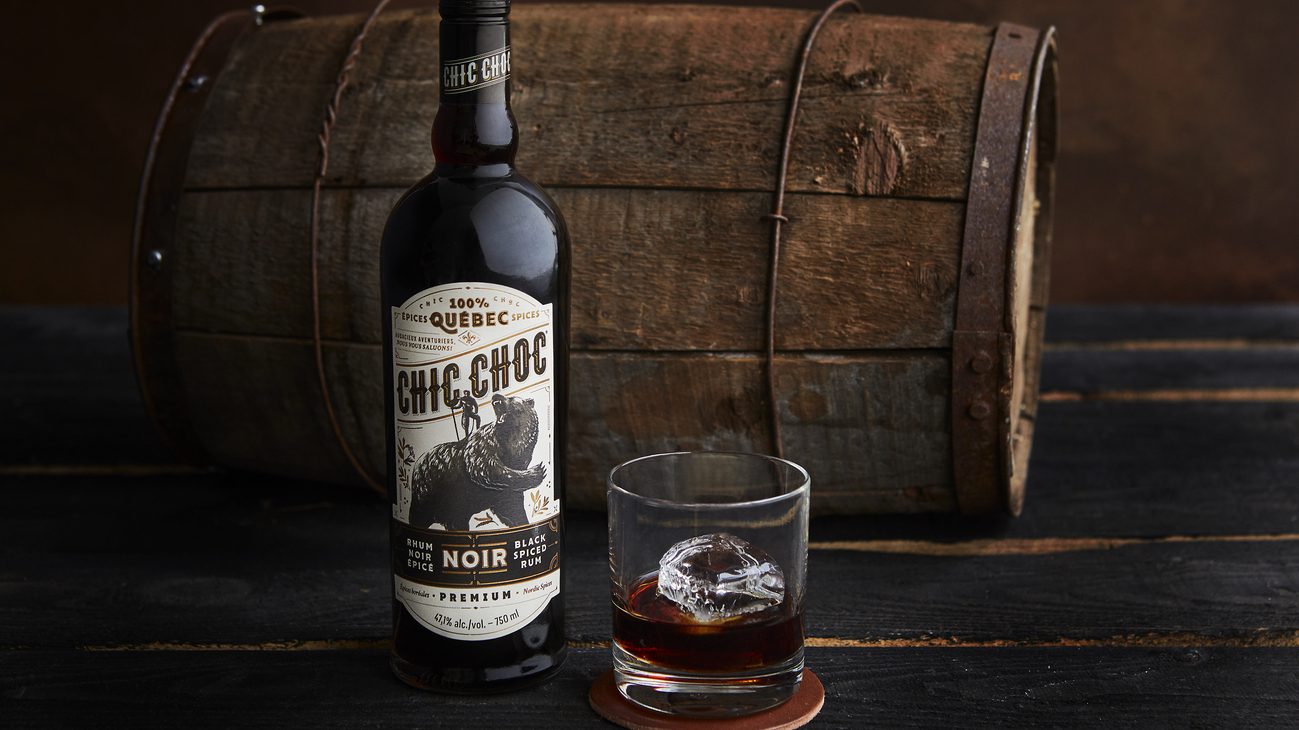 Be chic by creating a shock wave!
If you were at the 2020 edition when we were able to meet in the hall, you may have had the chance to taste the original Chic Choc spiced rum. Since then, a new one has arrived on the market: the Chic Choc Noir spiced rum!

This Quebec creation is a sweet and powerful elixir made from aged rums and a unique selection of 10 boreal herbs from the Chic-Chocs mountain region in Gaspésie (four more herbs than the original Chic choc spiced rum).

A dark rum that stands out for its distinctive aromatic signature and was awarded a silver medal at the World Spirit Awards 2021. The boreal herbs used in its composition are: dune pepper, traveller's comptonia, wild celery root, balsam myrtle, angel weed, cassino berries, coltsfoot, small cherry tree, horsetail and comfrey.

Curious to know more? https://ungavaco.com/en/products/chic-choc-black-rum/.