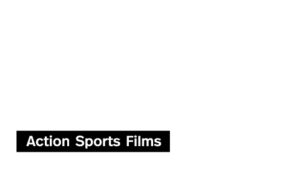 OFFICIAL SELECTION
2017 Tour
Inspired by the hugely popular evening of the same name at the Banff Mountain Film Festival, the Radical Reels Tour is all about films that put the accent on action and adrenaline. They are most often shorts (25 minutes or less).
The films listed below will be presented at the Radical Reels tour stop in Québec, Sherbrooke and Montréal.
Find below the 2017 line-up.
Montreal screening : 18 years old and +
Special Edition

NOT2BAD
CANADA – 2016 – 7 min
FOCUS: MOUNTAIN BIKE
Anthill Films—the crew behind unReal and NotBad—bring you more wild shenanigans and unbelievable bike riding in Spain.
Special Edition

LA LISTE
FRANCE – 2016 – 14 min
FOCUS: SKI
In his search to become a better freerider, Swiss ski phenom Jérémie Heitz compiles a list of the most interesting peaks to ride in the Alps. In this special edit, he tackles three of the most extreme descents on the list, following in the paths forged by his heroes.
LOCKED IN
CANADA – 2016 – 24 MIN
FOCUS: KAYAK
Deep in Papua New Guinea's rainforest, a team of kayakers attempt a very committing 13-day first descent in one of the most remote corners of the world.
GIVE ME FIVE
FRANCE – 2016 – 11 MIN
FOCUS: PARACHUTE, WINGSUITES
Join a madcap group of French free-falling flyers as they try to perform the aerial stunt of a lifetime in the Chamonix Valley.
SONNIE TROTTER VS THE TOTEM POLE
USA – 2016 – 8 MIN
FOCUS: CLIMBING
Canadian climbers Sonnie Trotter and Will Stanhope head down under to take a stab at the first continuous, all free ascent of the Ewbank Route on The Totem Pole.
THE TRAIL TO KAZBEGI
USA – 2016 – 16 MIN
FOCUS: MOUNTAIN BIKE
What happens when four like-minded adventurers head into one of the world's wildest mountain ranges with nothing but their mountain bikes and enough food to survive for 10 days? A self-supported mountain-bike mission through the highest reaches of the Caucasus Mountains.
TIGHT LOOSE: THE TORDRILLOS FOOT-POWERED MISSION
USA – 2016 – 9 MIN
FOCUS: SKI
Ian McIntosh, Dane Tudor, and Griffin Post flew deep into the Tordrillo Mountains for a month-long winter camping trip in the Alaskan wilderness. Their goal: to climb and ski massive spine lines.
THE FLEDGLINGS
USA – 2016 – 26 MIN
FOCUS: PARAGLIDING
As longtime professional climbers who eat, sleep and live the sport, Cedar Wright and Matt Segal are used to being competent, comfortable, and at the top of their game. But when they take up paragliding, it's a different game entirely.
SUBSCRIBE TO OUR NEWSLETTER